White Papers
We are committed to continually expanding our own understanding and knowledge. When possible, we want to share techniques, technologies and processes with you as well. Please find below a collection of White Papers and publications for your download and use.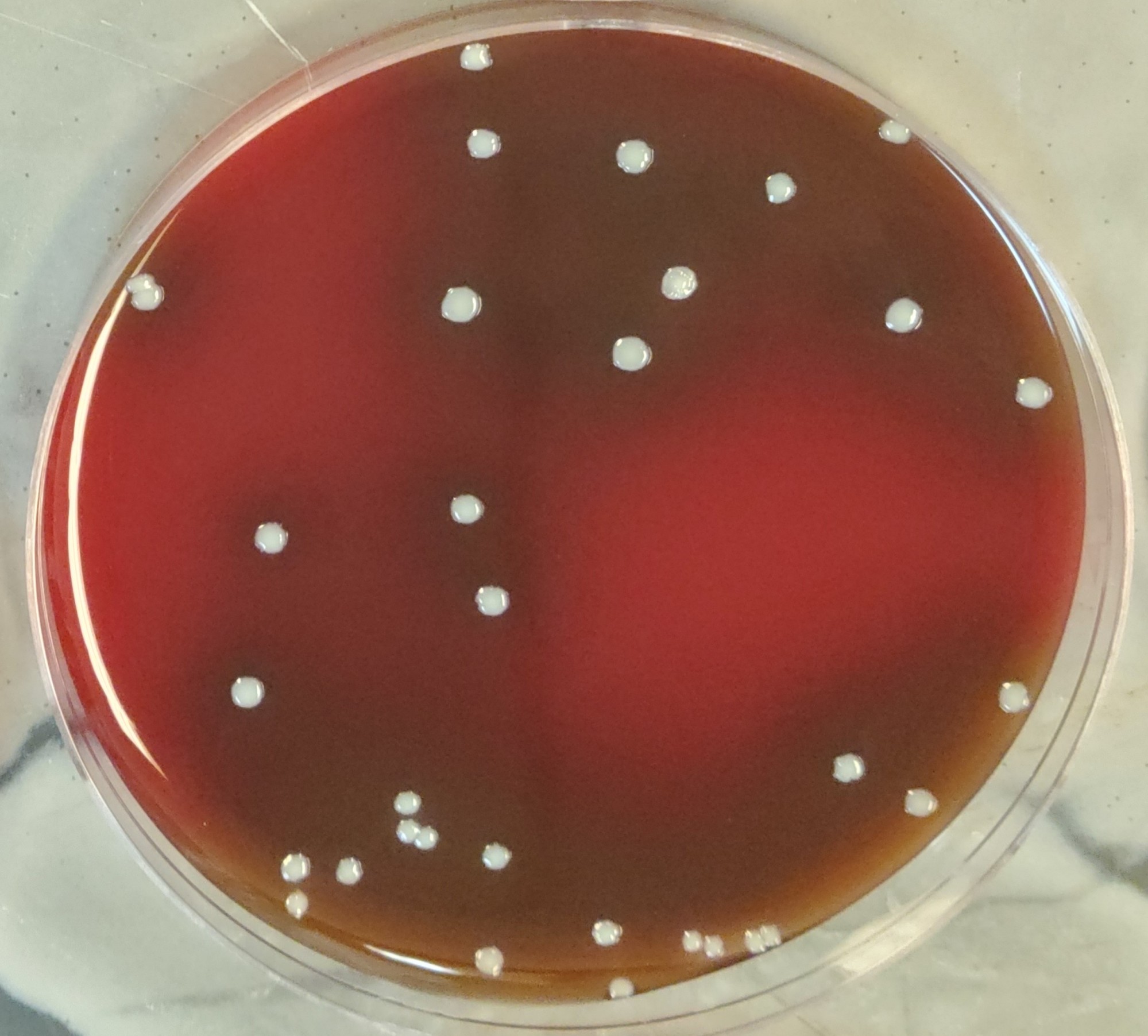 PRAS - Comparison of PRAS and Non-PRAS Media for Anaerobes - This study shows that PRAS (pre-reduced anaerobically sterilized) media are beneficial for isolating and growing anaerobic bacteria. A PRAS plate, a Non-PRAS plate, and a plate that has been reduced post sterilization were struck with Bacteroides fragilis, Fusobacterium nucleatum, and Porphyromonas levii. A statistical analysis was done on the data

PRAS Media: Anaerobe Microorganisms - Anaerobe microorganisms are among the most difficult microbes to isolate and grow. The environmental conditions required to grow anaerobes certainly contribute to these difficulties and add to the cost and time spent working with them in the clinical laboratory. PRAS media may be the solution.

The PRAS Difference: A Deeper Look at PRAS Media - Today, clinical labs are increasingly adopting PRAS plates; not only because they seek more reliable results that meet Best Practice criteria, but also because they are finding manufactured PRAS plates are in a number of ways more reliable and economical.
Download a pdf copy of the complete paper.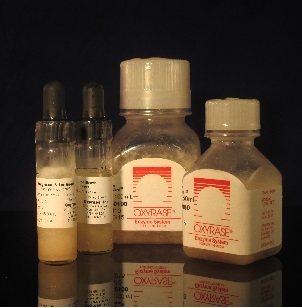 Recovering Lyophilized Anaerobes: Step by Step Directions – Have you ever struggled to recover an anaerobe from a lyophile? This is not unusual. Some anaerobes are particularly sensitive to the lyophilization process. As a result the lyophile does not retain a high level of viability. The procedure used to recover the lyophilized anaerobe is your primary tool for obtaining viable microbes and deserves closer consideration.
In this White Paper, we provide step by step directions for recovering lyophilized anaerobes with an explanation as to why the procedure should be followed.
If you have a mixed lyophile, containing a facultative microbe, recovery of the anaerobe becomes more difficult because the facultative microbe is likely to have survived the lyophilization process better than the anaerobe. At the start, the facultative microbe outnumbers the anaerobe. Worse yet, the facultative microbe may respond to the recovery procedure better than the anaerobe. Furthermore, the growth of the facultative microbe may out-pace the anaerobe and add to the complication of the anaerobe recovery.
This White Paper provides a method for overcoming these difficulties and makes recovery of the anaerobe, separate from the facultative microbe, probable.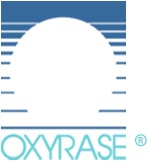 Assay of Activity for Oxyrase – The Assay of Activity starts with the definition of an Oxyrase Unit. An Oxyrase Unit is that amount of Oxyrase that, under defined conditions, reduces dissolved oxygen at the rate of 1% per second.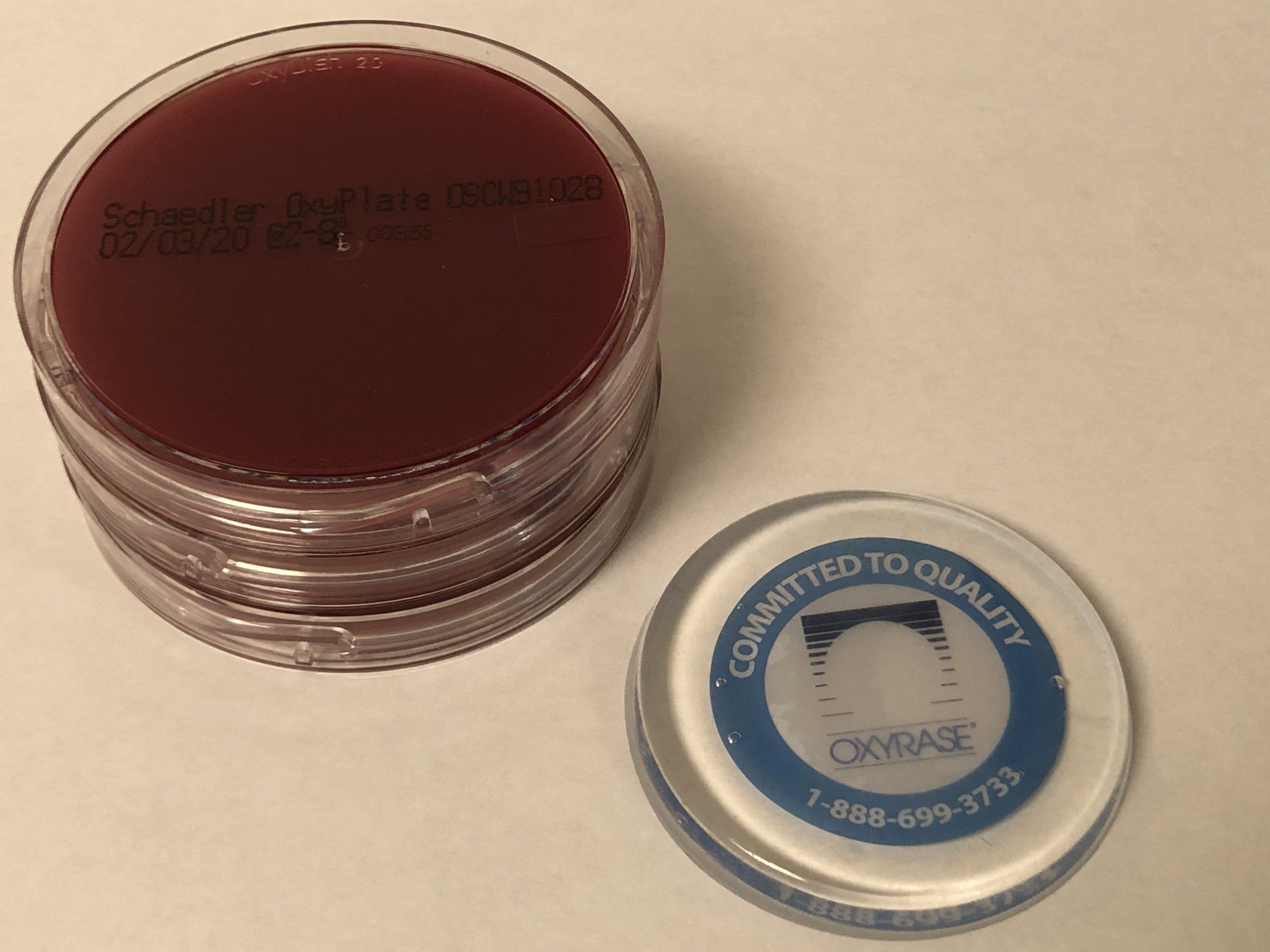 Opening and Closing an OxyDish™ or OxyPlate™ – Download the quick and easy guide for opening and closing our unique OxyDish™ here.

The Use of Microbial Membranes to Achieve Anaerobiosis: The Oxyrase® Enzyme System – Stemming from work conducted at Oak Ridge National Laboratory, the Oxyrase® Enzyme System has many uses. Click the link below for one of the original publications on this ground breaking technology dated September 4, 1996.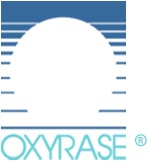 Use of Methylene Blue Indicator in Broth – This procedure allows the user to visually confirm anaerobiosis utilizing Oxyrase® for Broth in OxyPRAS® Brain Heart Infusion (BHI) Broth with Methylene Blue as an indicator.