OxyStab™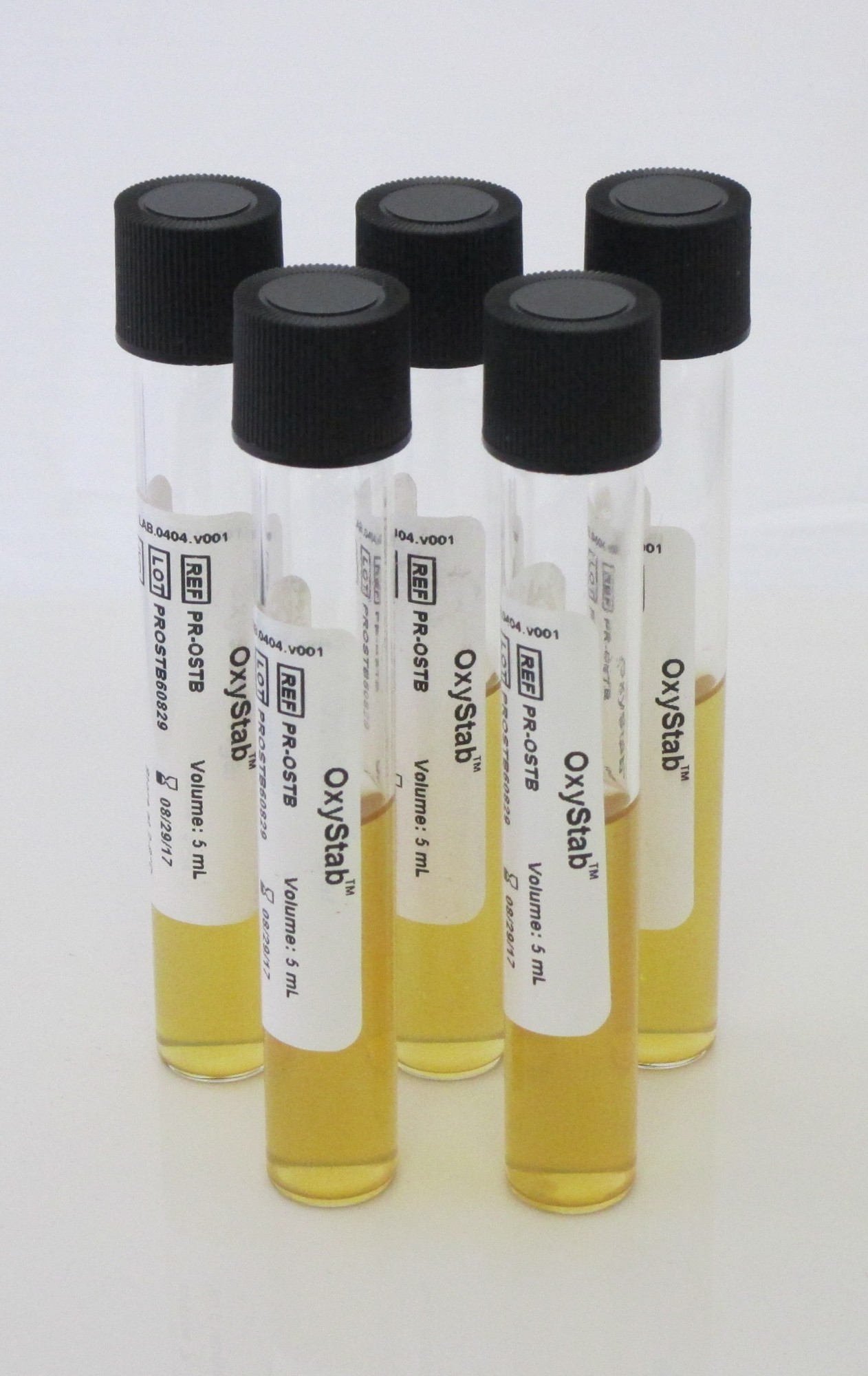 OxyStab™ is an exciting and convenient product, inspired by the need to preserve microorganisms in the laboratory. This is a solid agar containing the Oxyrase® Enzyme System.
OxyStab™ is a Pre-Reduced Anaerobically Sterilized (PRAS) nutritionally enriched medium used for storing and preserving bacterial isolates.
The convenience of OxyStab™ makes sharing isolates quick and easy!
OxyStab 100 x 5mL tubes Minimum Order. This is a Custom Order with a 4 week Lead Time.

Product Insert
OxyStab™ (PR-OSTB)
Download