PRAS vs Non PRAS
Comparison of PRAS and Non-PRAS Media for Anaerobes
Abstract
This study shows that PRAS (pre-reduced anaerobically sterilized) media are beneficial for isolating and growing anaerobes. A PRAS plate, a Non-PRAS plate, and a plate that has been reduced post sterilization were struck with Bacteroides fragilis, Fusobacterium nucleatum, and Porphyromonas levii. A statistical analysis was done on the data. Photos of plates showed
additional differences between these media.
Bacteroides fragilis
| | |
| --- | --- |
| Non-PRAS | PRAS |
| | |
No difference in colony count. Colonies are bigger on PRAS.*
Fusobacterium nucleatum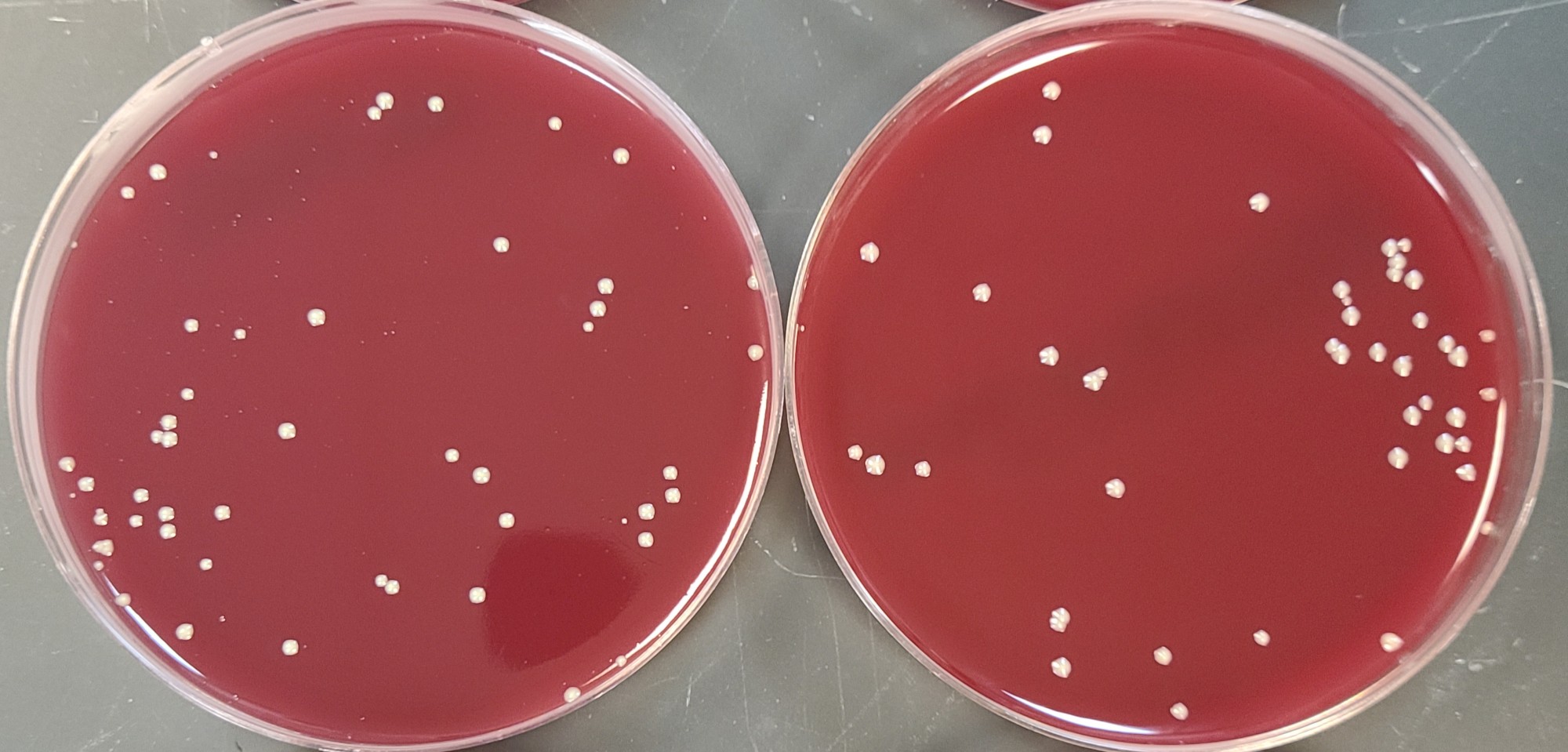 Colony size is about the same. Colony count significantly greater on PRAS versus Non-PRAS.*
Porphyromonas levii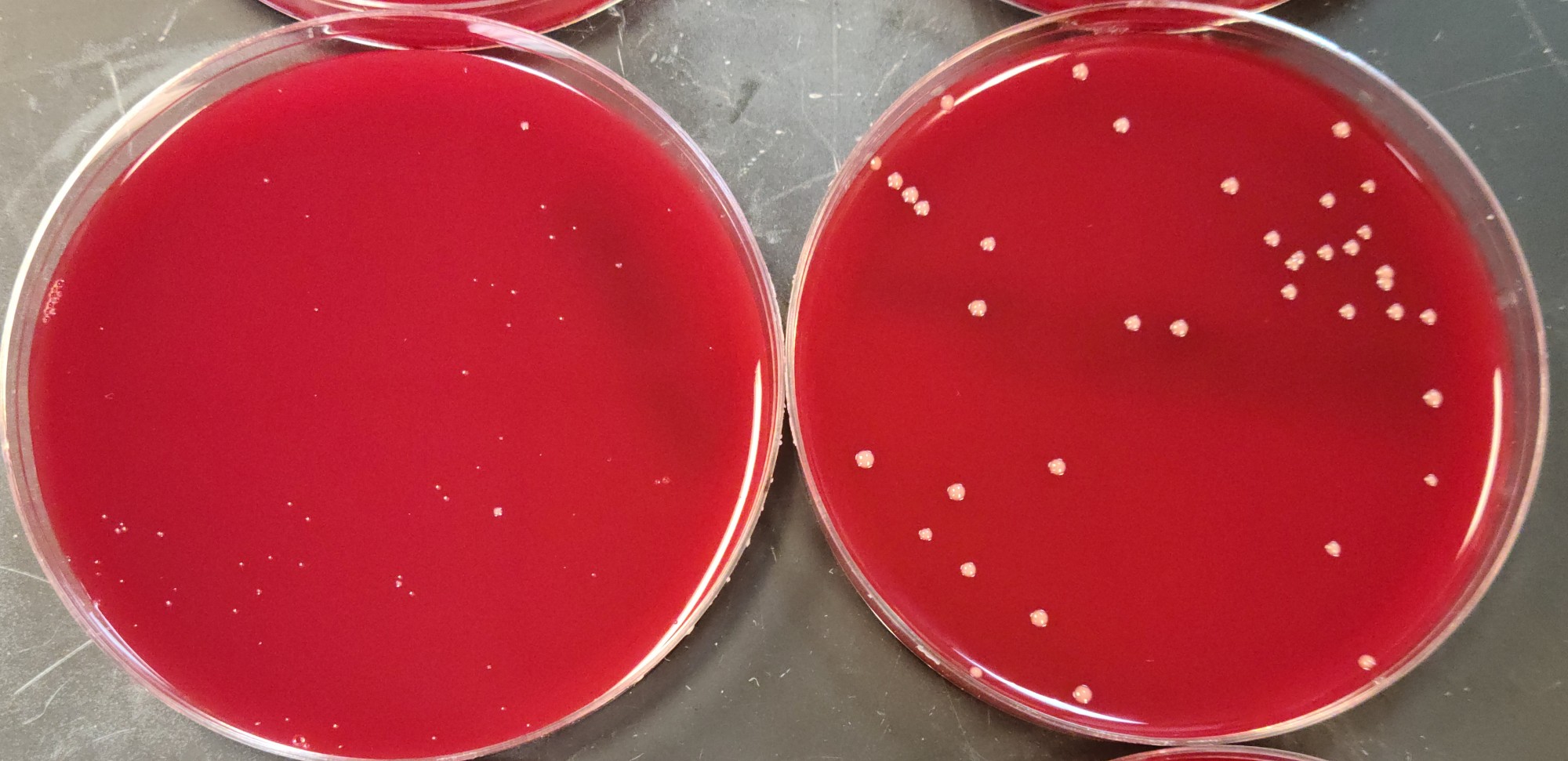 Pinpoint colonies without PRAS can be missed. Many more colonies on PRAS.*
*All plates incubated for 72 hours at 37°C.
See Oxidation of Post-Reduced BAP Data
Read the full White Paper Here